Step 1
Line an 8-inch square pan with parchment paper, making sure that it hangs over the edges of the pan. (This will make it easier to remove the bars.) Set aside.
Step 2
In a saucepan over low heat, combine butter, cocoa, Redpath® Dark Brown Sugar, espresso powder, and salt. Heat until butter and sugar melts together, and the mixture is homogeneous.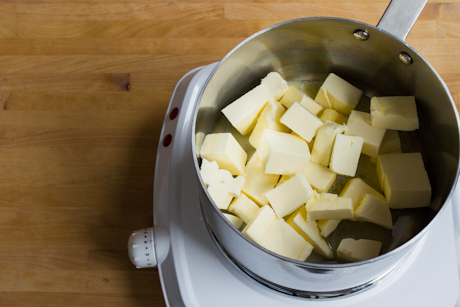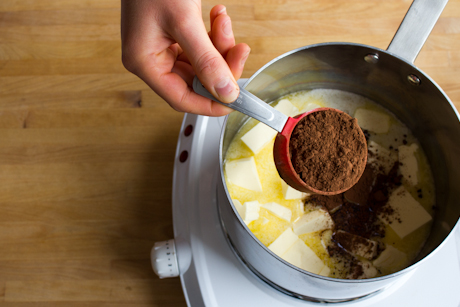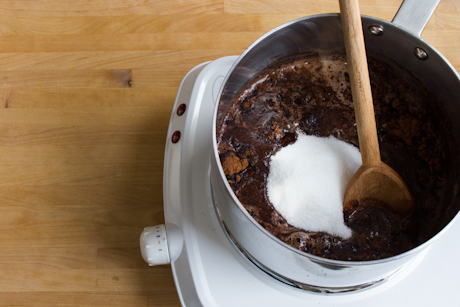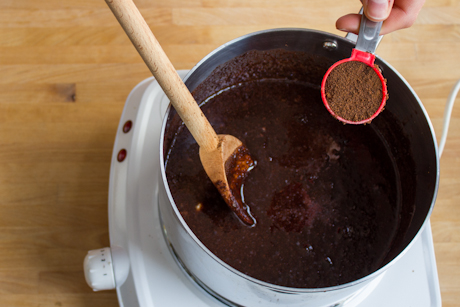 Step 3
Remove from heat, whisking until cooled slightly. While constantly whisking, whisk in the lightly beaten egg. Place back onto low heat. Cook, stirring, until mixture starts to thicken, about five minutes. Whisk until the mixture is smooth. Remove from heat.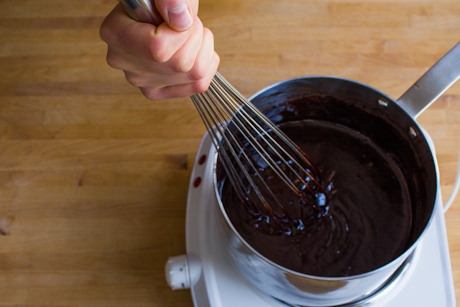 Step 4
In a large bowl, combine graham crumbs, coconut, and almonds. Transfer the cocoa mixture into the dry ingredients. Mix thoroughly until all the ingredients are well combined.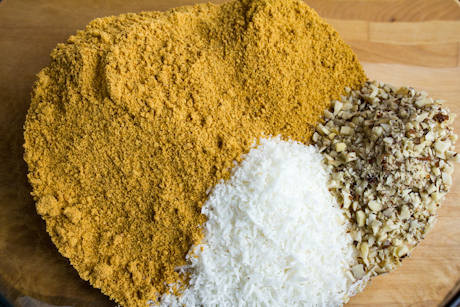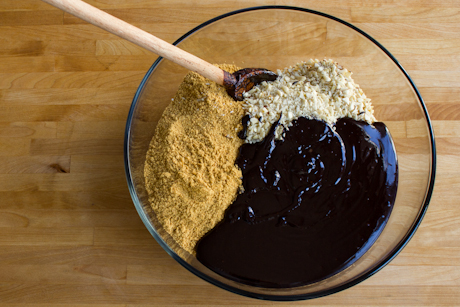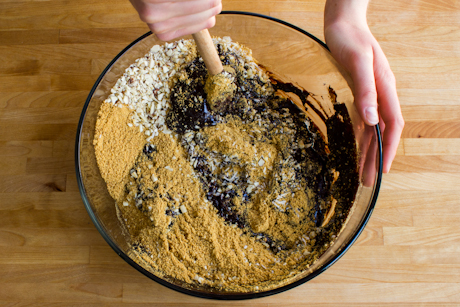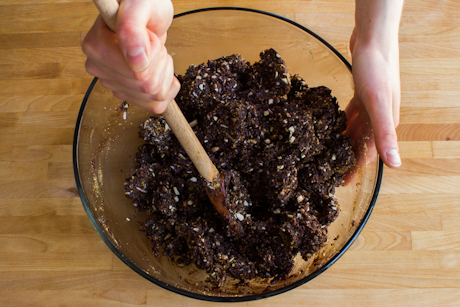 Step 5
Press evenly and firmly into the prepared pan. Place in the freezer or refrigerator until the base is set, 15 – 30 minutes.