Step 1
Preheat oven to 350°F (180°C). Using a pastry brush, generously grease a 10 cup (2.5 litre) bundt pan with butter, taking care to reach all the creases.
Step 2
In a large bowl, sift together the flour, baking powder, baking soda, and salt; set aside.
Step 3
In a blender or food processor, blend ¾ cup (150 grams) of Redpath® Granulated Sugar with the black sesame seeds to a powder consistency. Whisk into the flour mixture.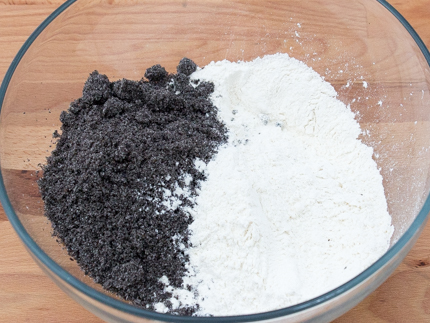 Step 4
Using an electric mixer or in the bowl of a stand mixer fitted with the paddle attachment beat the butter and remaining 1 cup (200 g) of Redpath® Granulated Sugar on medium speed until pale and fluffy; 4 minutes.
Step 5
Add the eggs one at a time, allowing each egg to fully incorporate before adding the next.
Step 6
Mix in the vanilla extract.
Step 7
Reduce speed to low and alternate adding ⅓ of the flour mixture to the butter mixture, with ½  the milk, scraping down the sides of the bowl as necessary, until all ingredients are combined.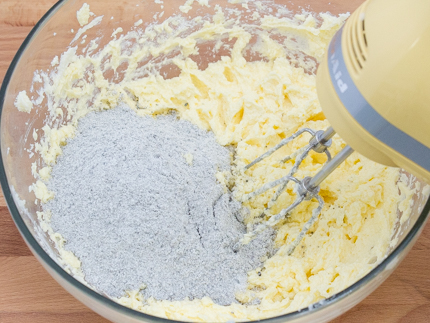 Step 8
For a more dramatic black cake colour, add a few drops of black food colour to the batter and fold in.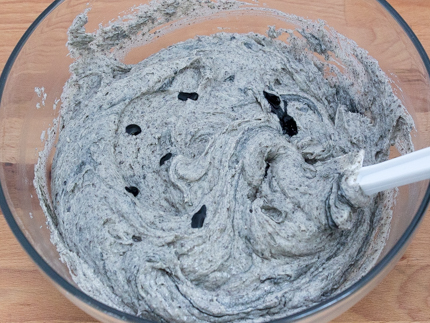 Step 9
Transfer the batter to the prepared pan and tap a few times on the counter to release any large air bubbles.
Step 10
Bake until a skewer inserted into the centre of the cake emerges clean and the edges of the cake start to release from the pan; 45 to 50 minutes.
Step 11
Allow cake to cool in the pan for 10 minutes before inverting onto a cooling rack and removing the pan. Allow cake to cool completely before glazing.