Step 1
Place cubed potatoes in a large pot. Cover with cold water. Bring to a boil. Boil for 12 to 15 minutes, or until tender; a paring knife should slide in and out easily when pierced.
Step 2
Turn off heat and drain the potatoes in a colander. Add the drained potatoes back into the pot and place back onto the still-warm burner. Allow residual heat to evaporate any excess water and moisture from the potatoes. This prevents the need to add any additional flour.
Step 3
Mash the potatoes until smooth. Set aside to cool slightly.
Step 4
In a large bowl, whisk together flour, the Redpath® Dark Brown Sugar, cinnamon, salt, baking powder, nutmeg, and cayenne until thoroughly blended.
Step 5
Transfer the warm, mashed potatoes into the dry ingredients. Sprinkle the blotted, grated sweet potatoes over the mashed potatoes. Drizzle the melted butter over the entire mixture. Gently mix together with a rubber spatula or wooden spoon until a rough dough forms.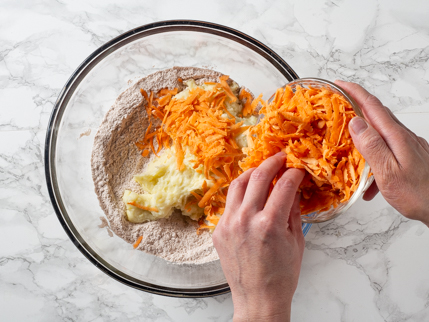 Step 6
Knead the dough a few times until the dough is smooth. Place dough onto a lightly floured work surface and divide dough into four. With your hands or a lightly floured rolling pin, pat or roll each section of dough into a 7-inch circle to a ⅛- to ¼-inch thickness. Cut circles into fourths.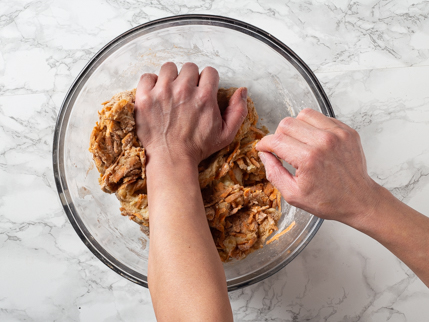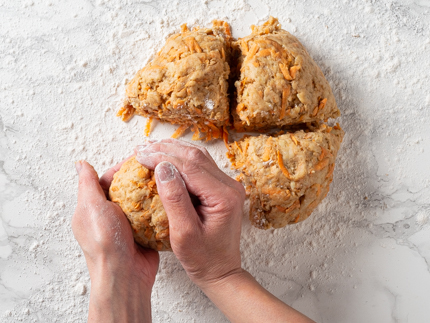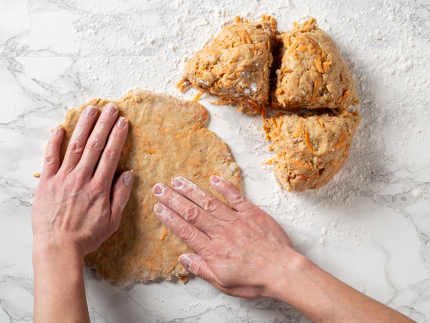 Step 7
Heat a dry nonstick skillet on medium heat until hot. Lightly flour both sides of each farl before placing into the hot pan. Cook for 2 or 3 minutes on each side, or until golden brown. Repeat process with remaining farls.
Step 8
Place finished farls onto a baking sheet in a preheated oven (200°F / 93°C) as you cook the rest to keep warm.
Serve warm with butter.