Step 1
Preheat oven to 350°F (180°C). Grease a 9 inch (23 centimetre) springform pan and line the bottom with a circle of parchment paper.
Step 2
Place 1 crêpe in the bottom of the pan and brush with the glaze.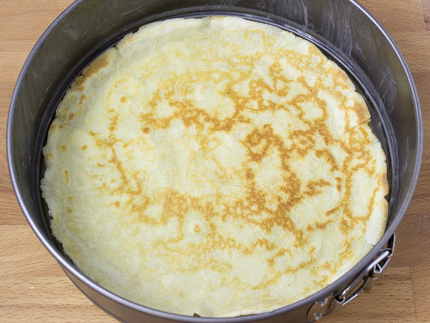 Step 3
Layer 4 slices of ham over the crêpe and brush ham with the glaze.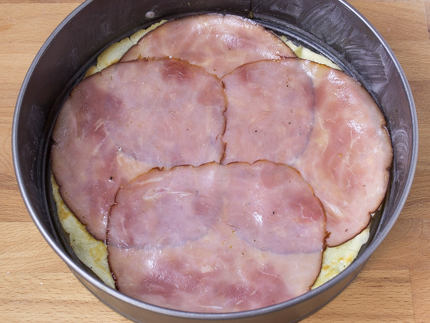 Step 4
Layer a crêpe over the ham and spread with about ½ cup (120 milliliters) of the cheese sauce.
Step 5
Beginning with the third crêpe, repeat layers until all crêpes are used. Sprinkle the reserved ½  cup (46 grams) of cheese and thyme leaves overtop.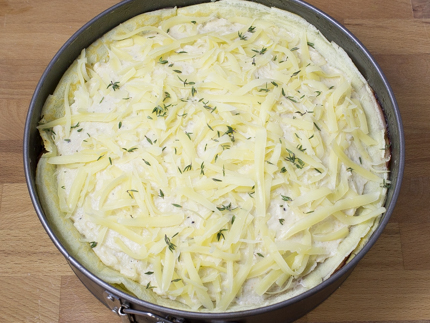 Step 6
Place on a rimmed baking sheet and bake until warmed through and cheese is golden; 35 to 40 minutes.
Step 7
If desired, set broiler to high and broil the crêpe cake for 2 minutes to brown cheese. Remove and allow to rest 10 minutes before unmolding and slicing into wedges.