Step 1
Place ¼ cup (63 ml) buttermilk into a bowl and sprinkle the gelatin evenly over the surface of the liquid. Bloom gelatin, a process whereby the gelatin absorbs the liquid and swells, making it easier to dissolve; 5 to 10 minutes.
Step 2
In a medium-sized heavy-bottomed pot over medium heat, combine heavy cream, the Redpath® Golden Yellow Sugar, whole cloves, crushed cardamom pods, ginger slices, cinnamon stick (broken in half), ground nutmeg, lightly crushed black peppercorns, salt, ground ginger, and ground cinnamon.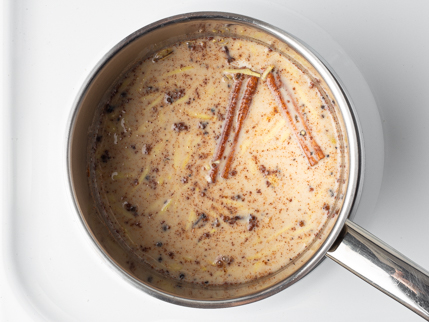 Step 3
Stir to dissolve sugar and heat until heavy cream is simmering. Turn off heat. Cover pot and allow spices to infuse; 10 minutes. 
Step 4
Add in the bloomed gelatin to the warm mixture. Stir to dissolve.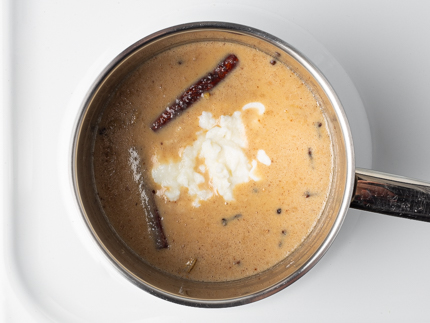 Step 5
Add in the remaining buttermilk and vanilla extract. Mix thoroughly. Allow panna cotta mixture to cool to room temperature, stirring every so often so that a skin does not form.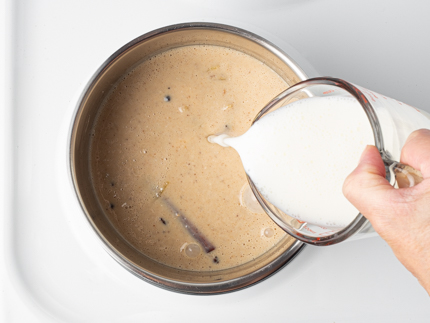 Step 6
Strain the room temperature mixture through a fine-mesh sieve into a large measuring cup or bowl; discard spices.
Step 7
Pour or ladle the buttermilk mixture into small glasses, ramekins, or panna cotta moulds. Cover and place moulds in fridge to chill; at least 4 hours, but preferably overnight.
If planning on unmolding panna cotta (set in ramekins), run a small offset spatula or paring knife around the panna cotta and carefully invert onto a serving dish. Alternatively, dip ramekins or moulds in hot water for about 5 to 10 seconds and carefully invert onto a serving dish. If panna cotta doesn't unmold immediately, lightly tap the bottom of the mould to encourage the panna cotta to slide out.
Garnish with Redpath "Spiced Marsala Wine Cranberry Sauce", crushed gingerbread or gingersnap cookies, and/or fresh berries.