Step 1
Grease a 9 x 9 inch (23 x 23 cm) baking dish with butter and set aside.
Step 2
In a large bowl mix together cubed bread, chocolate, and dried cherries.
Step 3
Whisk together milk, Redpath® Dark Brown Sugar, melted butter, eggs, orange juice, orange zest, and vanilla. Pour over bread and mix well.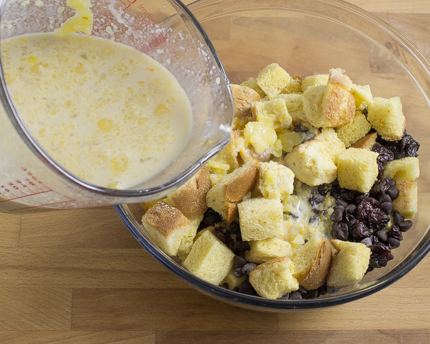 Step 4
Transfer mixture to prepared baking dish, cover with foil and refrigerate for 1 hour or overnight.
Step 5
Preheat oven to 375°F (190°C).
Step 6
Place in preheated oven and bake for 30 minutes. Uncover and continue to bake for 20-25 minutes or until golden and set.
Step 7
Let cool for 10 minutes before serving.