Step 1
In a medium bowl, whisk together the Redpath Golden Sugar, tapioca starch, zest, ground ginger, and salt until well mixed. Set aside.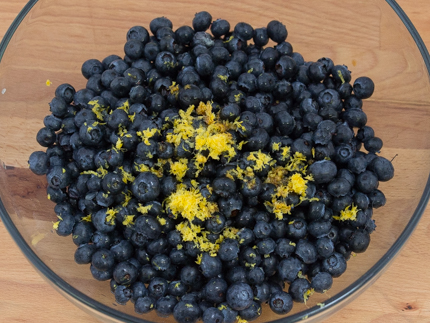 Step 2
Place fresh blueberries in a large bowl, toss with the fresh lemon or lime juice, and vanilla extract.
Step 3
Sprinkle the sugar mixture over the blueberries, toss to coat blueberries.
Step 4
Transfer the blueberries into the prepared pie dish. Arrange the cutouts about a half-inch away from the crimped edges in concentric circles, overlapping the edges slightly.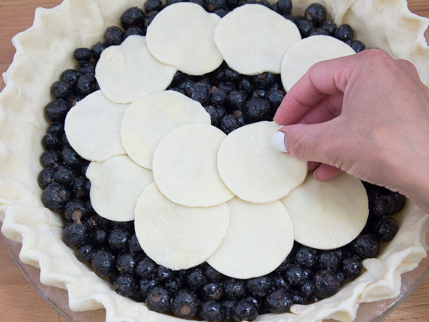 Step 5
Place pie into the fridge to chill; 20 minutes.
Step 6
Whisk together the egg with heavy cream or milk.
Step 7
Remove the chilled pie from the fridge and brush the crust and cutouts lightly with the egg wash.
Step 8
Place pie onto the preheated baking sheet and bake for 20 minutes.
Step 9
Reduce heat to 375℉ (190℃) and continue to bake for another 50 to 55 minutes, or until the crust is deep golden in colour and the filling is bubbling.
Step 10
Carefully remove pie from the oven. Transfer pie to a wire rack to cool completely before attempting to slice; at least 3 hours.