Step 1
Press down on dough to release gases. Re-cover and allow to rest 15 minutes.
Step 2
In a small bowl mix together the Redpath® Dark Brown Sugar, cinnamon and nutmeg.
Step 3
Roll the dough into a rectangle 18- x 12-inches (45- x 30-centimetres). Align dough so the shorter side is closest to you. Spread with butter, leaving a ½ inch (1 centimetre) border along the shorter sides. Sprinkle butter evenly with the sugar mixture, followed by the apple.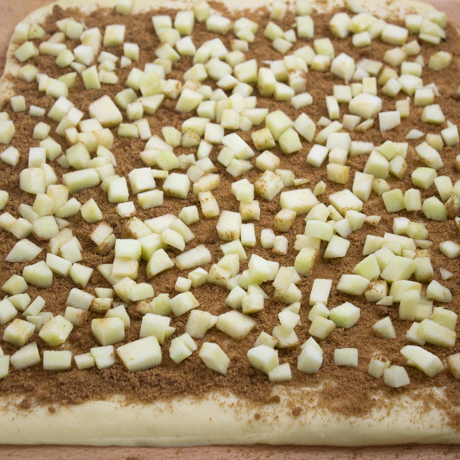 Step 4
Roll the dough away from you, pinching the end seam to seal. Slice the roll into 12 even buns. Arrange buns cut side up on top of the caramel and walnuts. Cover pan loosely with plastic wrap and allow buns to rise until doubled, about an hour.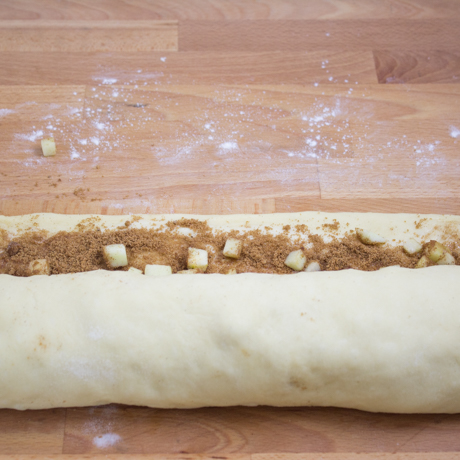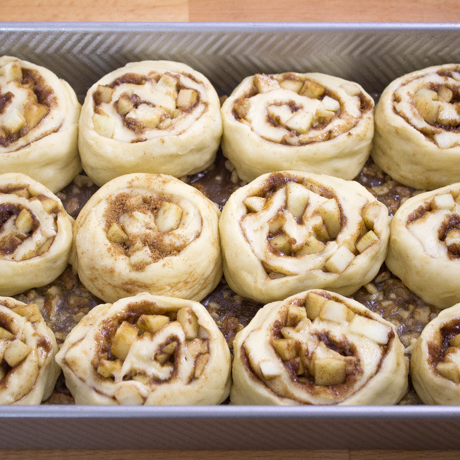 Step 5
Preheat oven to 350°C (180°C).
Step 6
Bake buns until golden brown, 30 - 35 minutes. Remove and allow to rest 10 minutes. Invert a baking sheet onto the pan and carefully flip the buns over. Immediately remove the baking pan.