Step 1
Preheat oven to 350°F (177°C). Line two baking sheets with parchment paper.
Step 2
In a large bowl, whisk together the bread flour, all purpose flour, salt, baking soda, cinnamon, and baking powder until thoroughly combined.
Step 3
In the bowl of a stand mixer using the paddle attachment, cream together the melted butter with the Redpath® Dark Brown Sugar and Redpath® Granulated Sugar. Blend on medium speed until thoroughly combined; about 1 minute.
Step 4
Add the large egg and vanilla extract, mix until fully incorporated into the sugar mixture.
Step 5
Transfer half of the dry ingredients into the batter. Mix on low speed until just combined. Add in the remainder of the flour mixture. Mix on medium-low speed until well blended; about 2 minutes.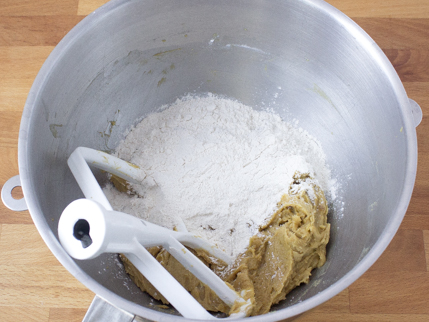 Step 6
Fold in the broken graham cracker bits, chopped dark chocolate, and mini marshmallows.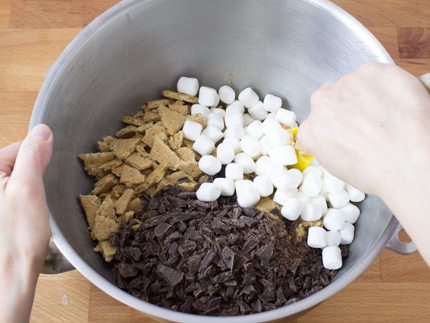 Step 7
Cover bowl and chill dough for at least an hour. Allow chilled dough to come to room temperature; about 10 minutes.
Step 8
With a small ice cream scoop, scoop even-sized balls of dough onto the prepared baking sheet. Roll the dough into balls.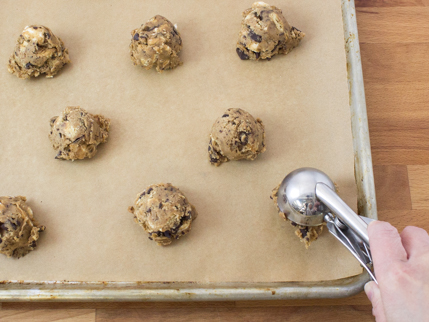 Step 9
Gently flatten the tops of the cookies with the bottom of a flat-bottomed glass. Place back into the fridge to chill; about 10 minutes.
Step 10
Place into the preheated oven and bake for 8 to 10 minutes.
Step 11
Allow to cool on the baking sheet for 10 minutes before carefully transferring cookies to a wire cooling rack; cool completely.