Step 1
Preheat oven to 350°F (175°C). Grease three 8 inch (20 centimeter) cake tins. Line the bottoms with parchment paper and grease the parchment. Set aside.
Step 2
In a large bowl sift together the flour, baking powder and salt; set aside.
Step 3
Using an electric mixer or in the bowl of a stand mixer fitted with the paddle attachment beat the butter, Redpath® Granulated Sugar and Redpath® Golden Yellow Sugar on medium speed until pale and fluffy, 4 minutes.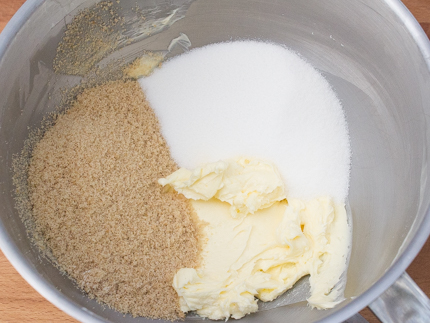 Step 4
Add the eggs one at a time, allowing each egg to fully incorporate before adding the next.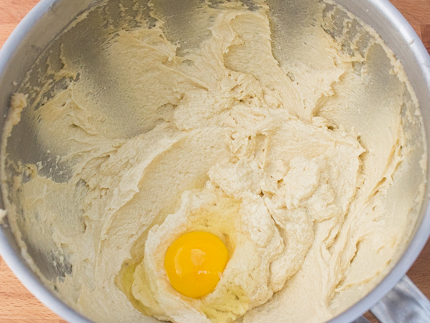 Step 5
Mix in the lemon and vanilla extracts.
Step 6
Reduce speed to low and alternate adding 1/3 the flour mixture to the butter mixture with 1/2 the milk, scraping down the sides of the bowl as necessary, until all ingredients are combined.
Step 7
Split batter evenly into 6 bowls (each bowl should have about 260 millilitres (280 grams) of batter.
Step 8
Colour each batter a different rainbow shade. Start adding colouring a couple of drops at a time until desired shade is reached (the colour of the batter will be the same after baking).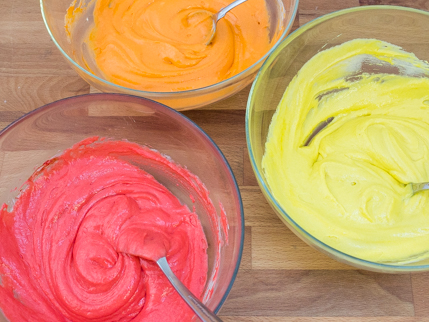 Step 9
Scrape three colours of batter into the prepared pans and smooth each with an offset spatula (take care to clean spatula between colours).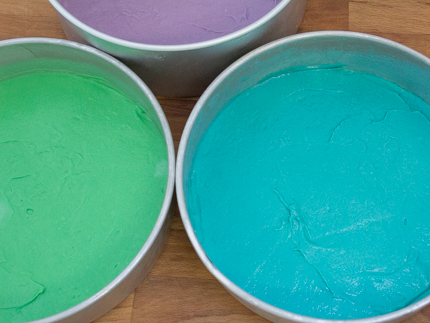 Step 10
Bake in oven until cake is set in the middle and springs back when gently pressed, about 12 to 14 minutes.
Step 11
Remove from oven and cool 5 minutes. Run a sharp paring knife around the edge of the cake. Cool 5 minutes more and using oven mitts or a teatowel to hold the pan if still hot, carefully turn cakes out onto a cooling rack.
Step 12
Wash and dry cake pans. Repeat greasing the pans, lining the bottom with parchment and greasing the parchment.
Step 13
Scrape the remaining 3 colours of batter into the pans, smooth and bake as directed.
Step 14
Allow cakes to cool completely before assembling.