Step 1
In a large bowl, combine soy sauce, water, brown sugar, and oil.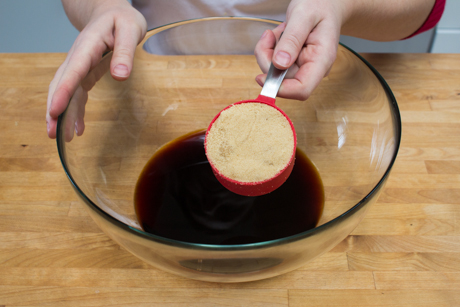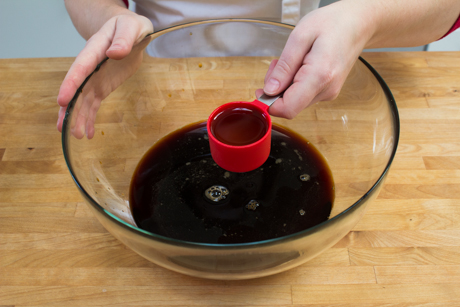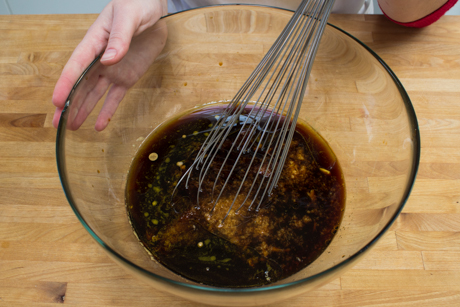 Step 2
Use a microplane to grate the garlic cloves and ginger, or mince them with a knife. Add to the sugar mixture.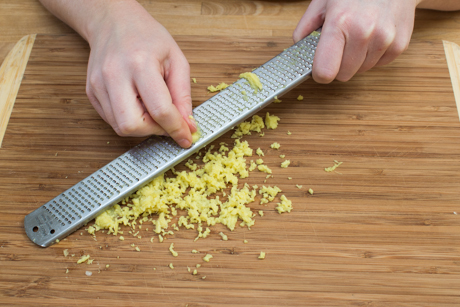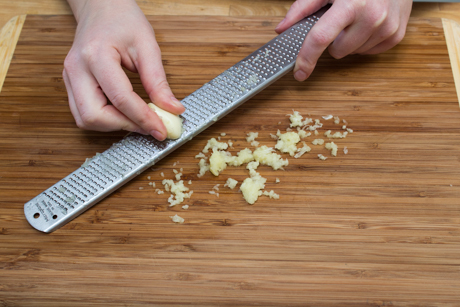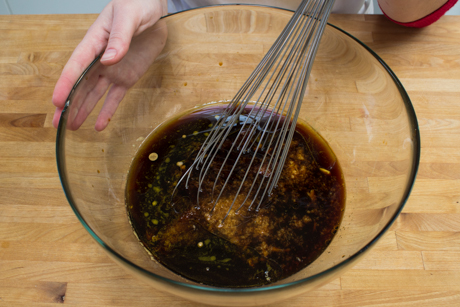 Step 3
Gently cut the steak into square pieces, then place them in the marinade. Cover with plastic and transfer to the fridge to let them marinate for at least 6 hours or overnight.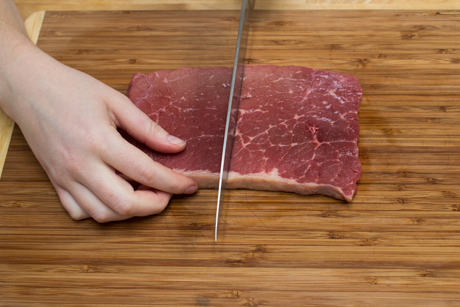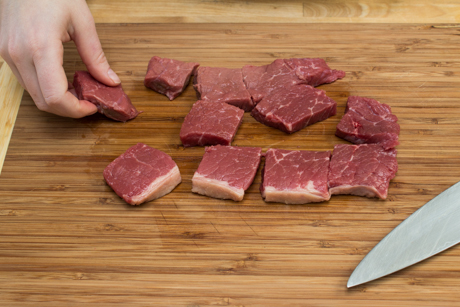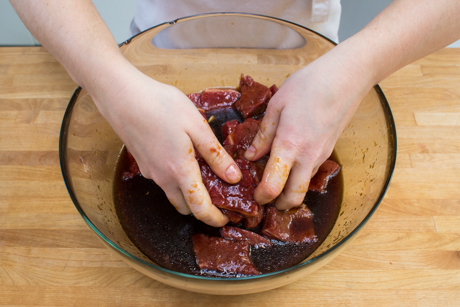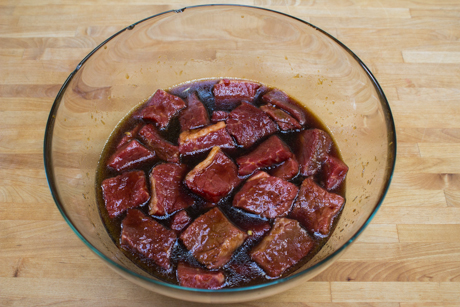 Step 4
Before cooking the beef, soak the skewers in water for 30 minutes (this will prevent them from burning while in the oven).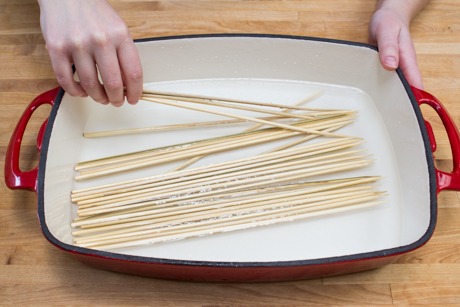 Step 5
Preheat oven to 350°F (177°C). Pierce the pieces of beef on the skewers, then place on a parchment-lined baking tray. Cook in the oven for a total of 30 minutes, rotating the skewers every 10 minutes. Let cool slightly before serving.