Step 1
Preheat oven to 375°F (191°C). Line a large baking sheet with parchment paper.
Step 2
In a stand mixer with the paddle attachment, cream together butter, and the Redpath® Dark Brown Sugar, until thoroughly blended.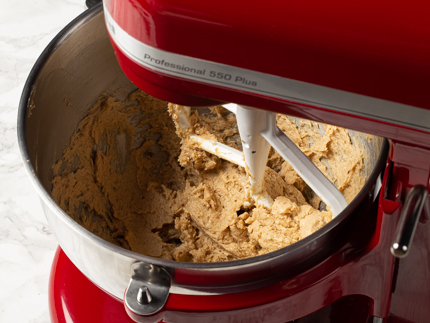 Step 3
Add the egg and pure vanilla extract. Mix until fully incorporated into the butter mixture; about 1 minute.
Step 4
In a separate bowl, whisk together flour, ginger, cinnamon, allspice, cloves, salt, nutmeg, and baking powder until thoroughly mixed. On low speed, add half of the dry ingredients to the bowl until just combined. Add the remaining dry mixture. Do not overmix; mix until it forms a dough.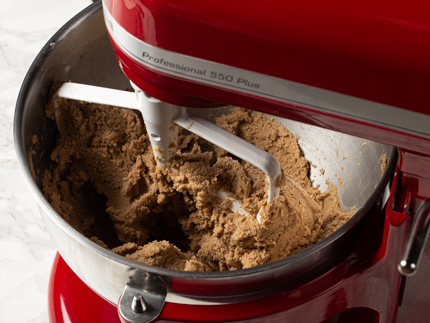 Step 5
Transfer dough onto a flat work surface and form the dough into a flat disc. Wrap dough in plastic wrap and chill in the fridge for 1 hour.
Step 6
When ready to use, allow dough to come to room temperature; about 10 minutes.
Step 7
Place dough between 2 sheets of lightly floured parchment. Roll dough to a ⅛- to ¼-inch thickness. Using desired cookie cutter, cut out cookies. Scraps can be gathered and rerolled and cut. 
Step 8
Transfer cookies onto prepared baking sheet. Place cookies into the fridge or freezer to chill before baking; 10 minutes. Place cookies into the preheated oven for 10 to 12 minutes or until lightly golden in colour.
Step 9
Cool for 5 minutes on the baking sheet. Transfer to a wire rack to cool completely.