Step 1
Heat oven to 400°F (204°C). Line a large baking sheet with parchment paper and set aside.
Step 2
Peel the skins off of the squash. Cut squash into halves and scoop out the seeds.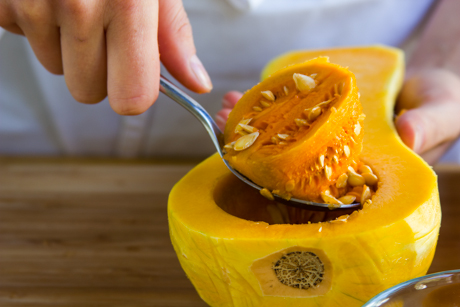 Step 3
Slice the halved squash into thick pieces. Set aside.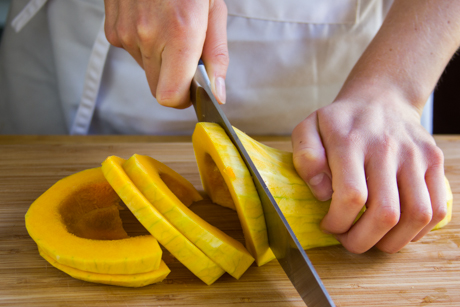 Step 4
In a large bowl, mix the sugar, cinnamon, nutmeg, and salt together until well combined.
Step 5
Add the squash to the sugar mixture and gently stir until each piece is coated in sugar mixture.
Step 6
Place squash pieces on the parchment lined baking tray. Don't crowd them too much on the baking sheet to ensure they cook evenly.
Step 7
Drizzle the melted butter over the squash. Bake squash for 20-30 minutes or until tender, checking them halfway through to flip the pieces. Serve immediately.