Step 1
Preheat the oven to 375°F (190°C). Prepare a baking sheet lined with parchment paper.
Step 2
In a shallow baking dish, whisk together the egg whites and mayonnaise.
Step 3
In a separate shallow baking dish, combine the panko bread crumbs, thyme, and Parmesan.
Step 4
Dip each asparagus spear in the egg and mayonnaise mixture until it's thoroughly coated and then press the spear into the breading mixture. Transfer the breaded asparagus to the prepared baking sheet. Repeat the process with the remaining asparagus spears, spacing them about 1 inch (2.5 cm) apart on the baking sheet.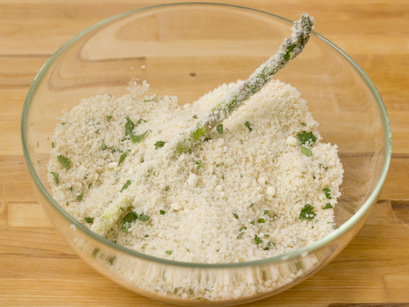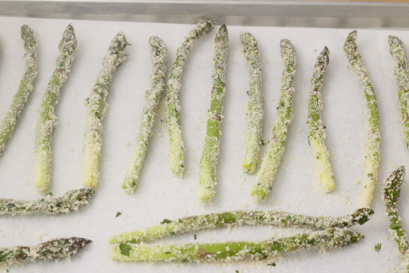 Step 5
Lightly spray the asparagus with cooking spray and bake them for 15 to 20 minutes or until golden brown and crispy.
Step 6
Remove the asparagus fries from the oven and serve them immediately with the prepared chipotle dip.